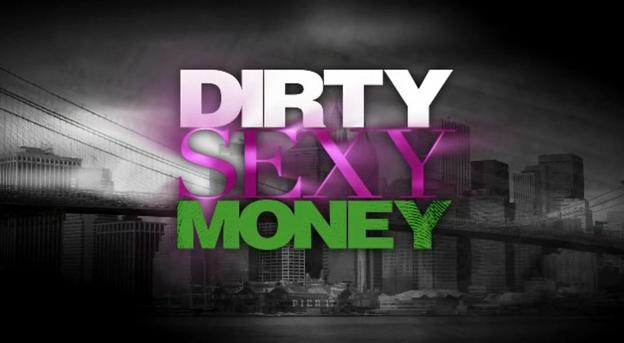 Moć, privilegije i porodični novac su nestabilan koktel.

Živi dokaz ovoga je porodica Darling iz Njujorka, toliko neverovatno bogata, da se zbog njih gornji deo istočne strane naziva "gornjim". Ova istaknuta porodica uvek se povezuje sa pogrešnim ljudima i tako završava u neprijatnim situacijama. Potrebno je čudo da bi se sredile sve pravne i, ponekad, nezakonite potrebe porodice Darling.

To čudo izgleda da se pojavljuje u obliku Nika Džordža. Nakon nejasne i iznenadne smrti Nikovog oca, glava porodice Trip Darling predlaže Niku mogućnost da nasledi obavezu čuvanja tajni Darlinga. Posao, sa bezbožnom platom, daće Niku slobodu da bude altruistični dobročinitelj. Uskoro saznaje da njegov novi položaj traži od njega da bude svemoguć rešavač problema, držač ruku, psihijatar i stručnjak u odnosima sa javnošću.

Milijarde dolara koje poseduje klan Darlinga stvorio je ovu veliku američku porodicu - i isto to bogatstvo mogli bi je uništiti. Novac koji Nik zarađuje kao njihov lični advokat dozvoljava mu da učini neko dobro u društvu. Međutim, kad je između podnošenja molbi u policiji, ućutkivanja žute štampe i sumanutog čišćenja blata sa ugleda porodice Darlink, Nik razmišlja o tome dali mu se ukazala šansa života ili životna presuda.

"Prljavi seksi novac" je tvorevina nominovanog za Emi Krega Rajta ("Brothers & Sisters", "Lost", "Six Feet Under"). Rajt, Greg Berlanti ("Brothers & Sisters"), Džoš Rajms, nominovani za Oskar Metju Gros ("Day Break") i Brajan Singer ("Dr. Haus", "Superman Returns", "The Usual Suspects") su izvršni producenti.
Gleda neko?